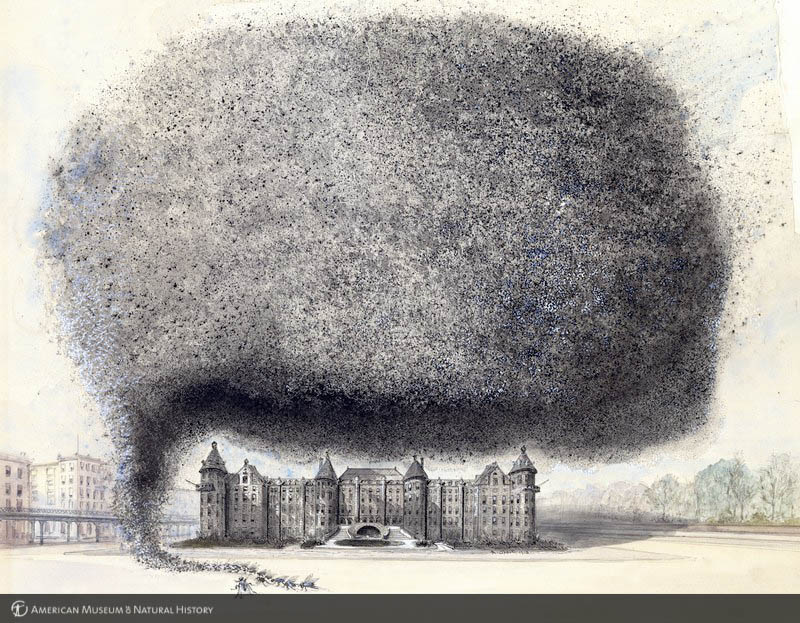 Operti, Albert, 1852-1927.
[Swarm of flies over A.M.N.H.], 1914.
Ink and watercolor on paper ; 42 x 52 cm.
A humorous drawing depicting a huge swarm of flies over the American Museum of Natural History, after taking off in front of the south facade of the Museum. The Columbus Avenue elevated train track is shown at left. While artistically inventive, the topic was deadly serious, meant to drive home the point of the damage that could be done in one generation of flies, let alone the nine generations depicted.
Inscription on reverse in pencil "Dr. Lucas."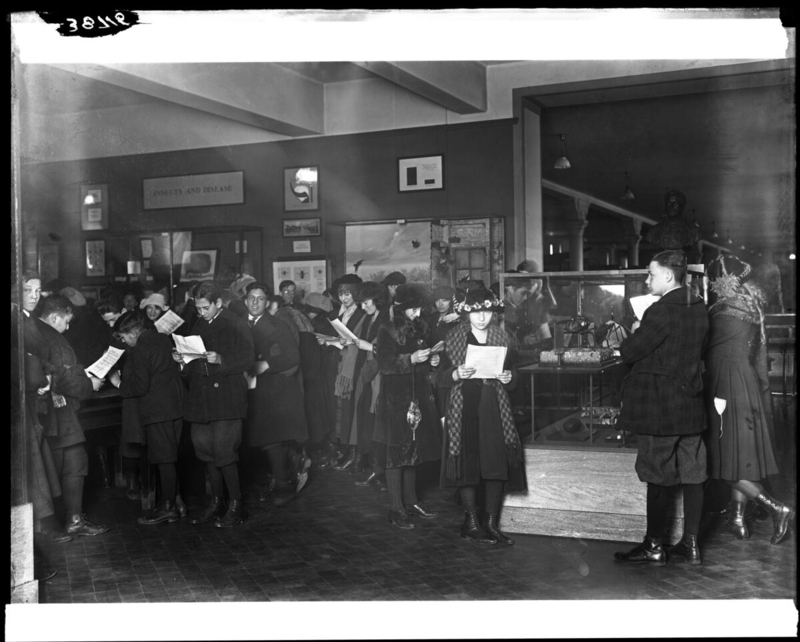 For over three decades, in various forms, the Museum's Public Health Halls provided information on public health and sanitation to the burgeoning population of New York. This 1921 view of the Public Health Hall with a visiting group of students, shows the painting, visible in the case on the rear wall of the gallery.
Written by AMNH Staff
Explore. Instigate. Build new knowledge.