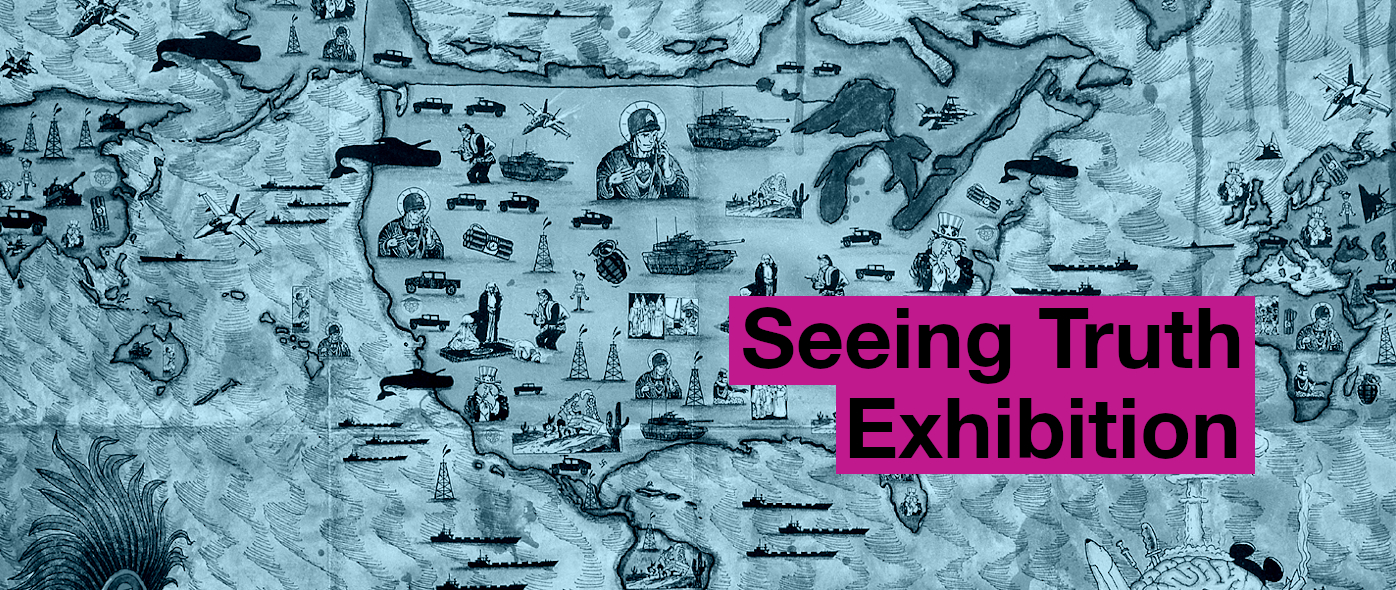 Seeing Truth: Art, Science, Museums, and Making Knowledge
Principal Investigator and Coordinator: Alexis L. Boylan
Co-Principal Investigator: Michael Patrick Lynch
Generously funded by the Luce Foundation
---
Seeing Truth: Art, Science, Museums, and Making Knowledge seeks to challenge audiences to see art, science, and truth anew in this political moment. Through innovative curation, critical dialogue, a drive to engage new and diverse voices, and creative strategies for constructing a socially just and sustainable traveling exhibition, Seeing Truth will join with the public in wrestling with important questions concerning truth and knowledge-making.
Moreover, Seeing Truth aims to reimagine the concept of traveling exhibitions in our fragile ecosystem. The traditional traveling exhibition is comprised of a group of objects and ideas prepackaged at one location and then sent—at great expense and waste—to a new location to plant "expert" knowledge. The concept is hierarchical, unidirectional, and rigid, premised as it is on the authority of prepackaged "truths" dictated by the few and then delivered to audiences.
This exhibition models a new kind of visual, moral, and intellectual engagement. Instigator objects will be proposed as problems, inquiries, and provocations to incite critical dialogues with local collections, communities, histories, and biospheres. Each exhibition location, or partner, will use a few of these instigator objects to inspire a reengagement with their own collections, their own historical locations, and their own communities in order to build a unique and interactive show. In bringing together scientific instruments, photographs, films, educational props, textbooks, paintings, taxidermy, expedition materials, and maps, each exhibition mounted will initiate its own inquiry into truths about art and science, speak its own questions, and engage diverse communities and histories in the project of making new knowledge.
Seeing Truth looks to imagine new routes of knowledge between art and science and new truths that are generative, capacious, provocative, decentralized, sustainable, and just.
---