SEWing circle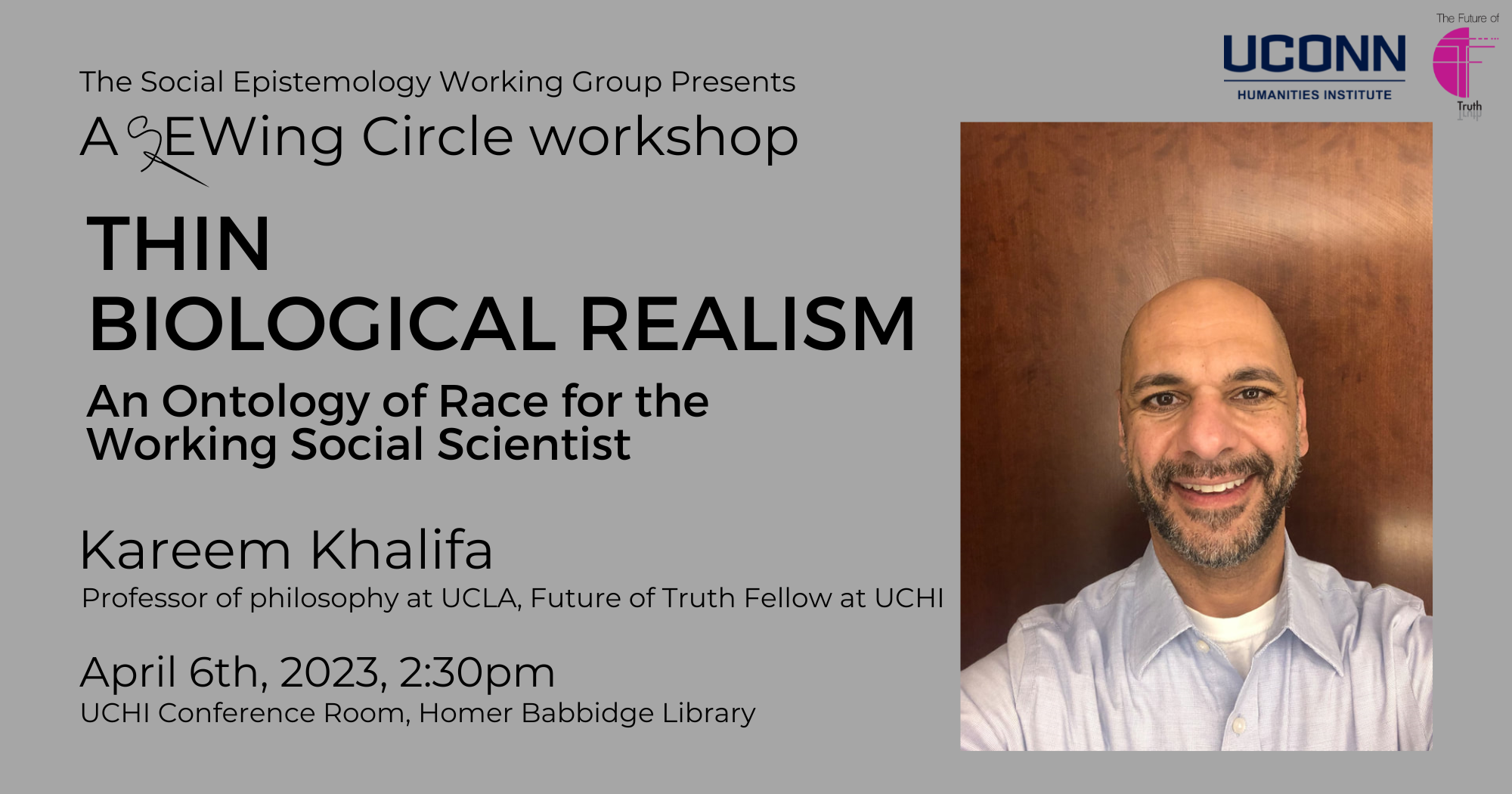 SEWing Circle Speaker Series
The SEWing Circle is a philosophy and interdisciplinary working group focused on understanding the intersection of epistemology, language, and politics from a socially accountable framework. Our events will be hybrid, with the in-person talk held in the Humanities Institute Conference Room (Homer Babbidge Library) as well as an online option via Zoom.
Kareem Khalifa (UCLA)
April 6, 2023, 2:30pm
More information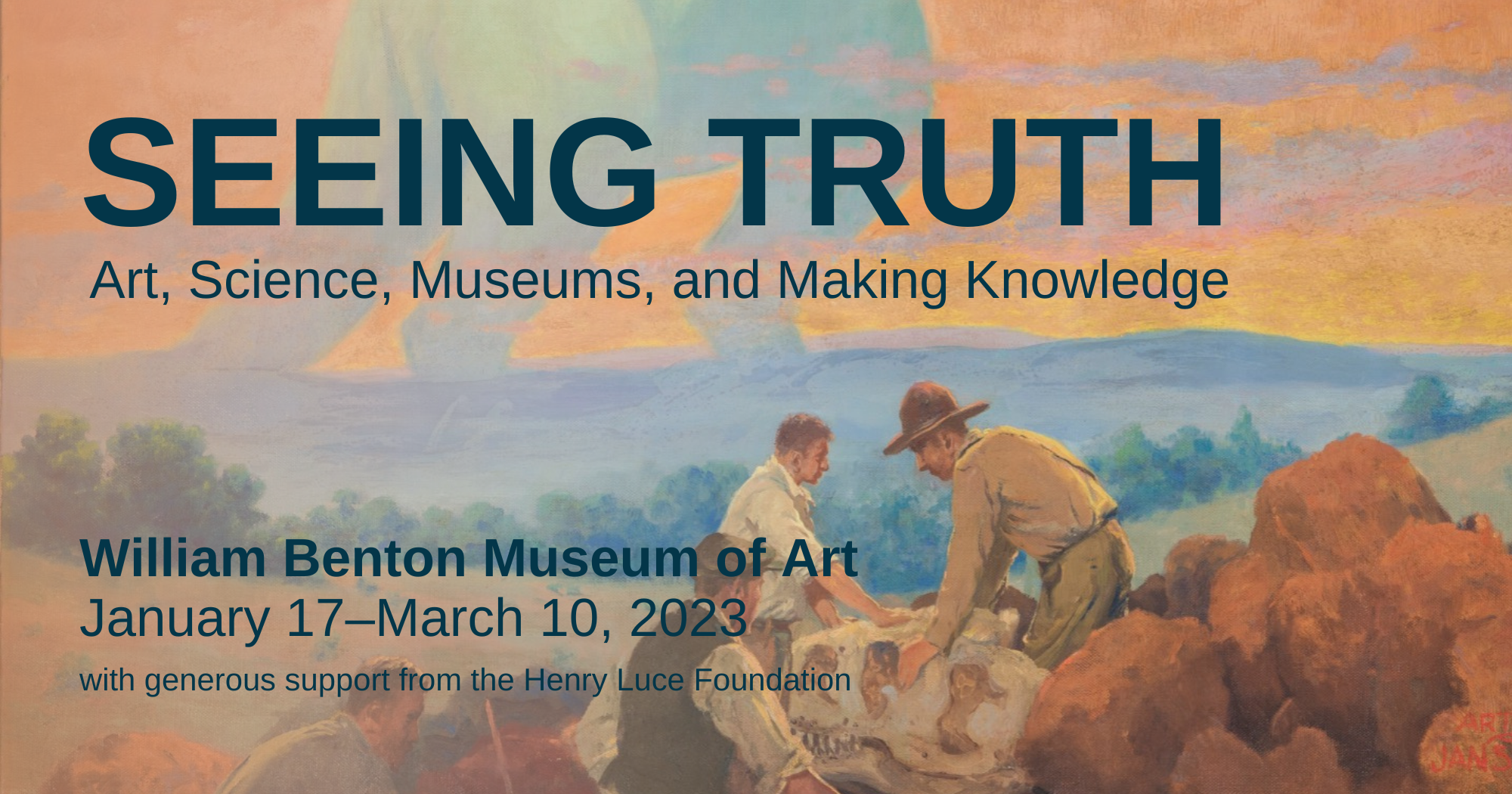 Seeing Truth: Art, Science, Museums, and Making Knowledge at the William Benton Museum of Art 
Opening Reception January 26th, 4:00PM-6:30PM
Exhibition open January 17th-March 10th, 2023
Seeing Truth asks audiences how they know what they know about the universe, our natural world, and the people that live around the globe. How much of that knowledge–that truth–is art or science? How can we use art and science together to find better truths?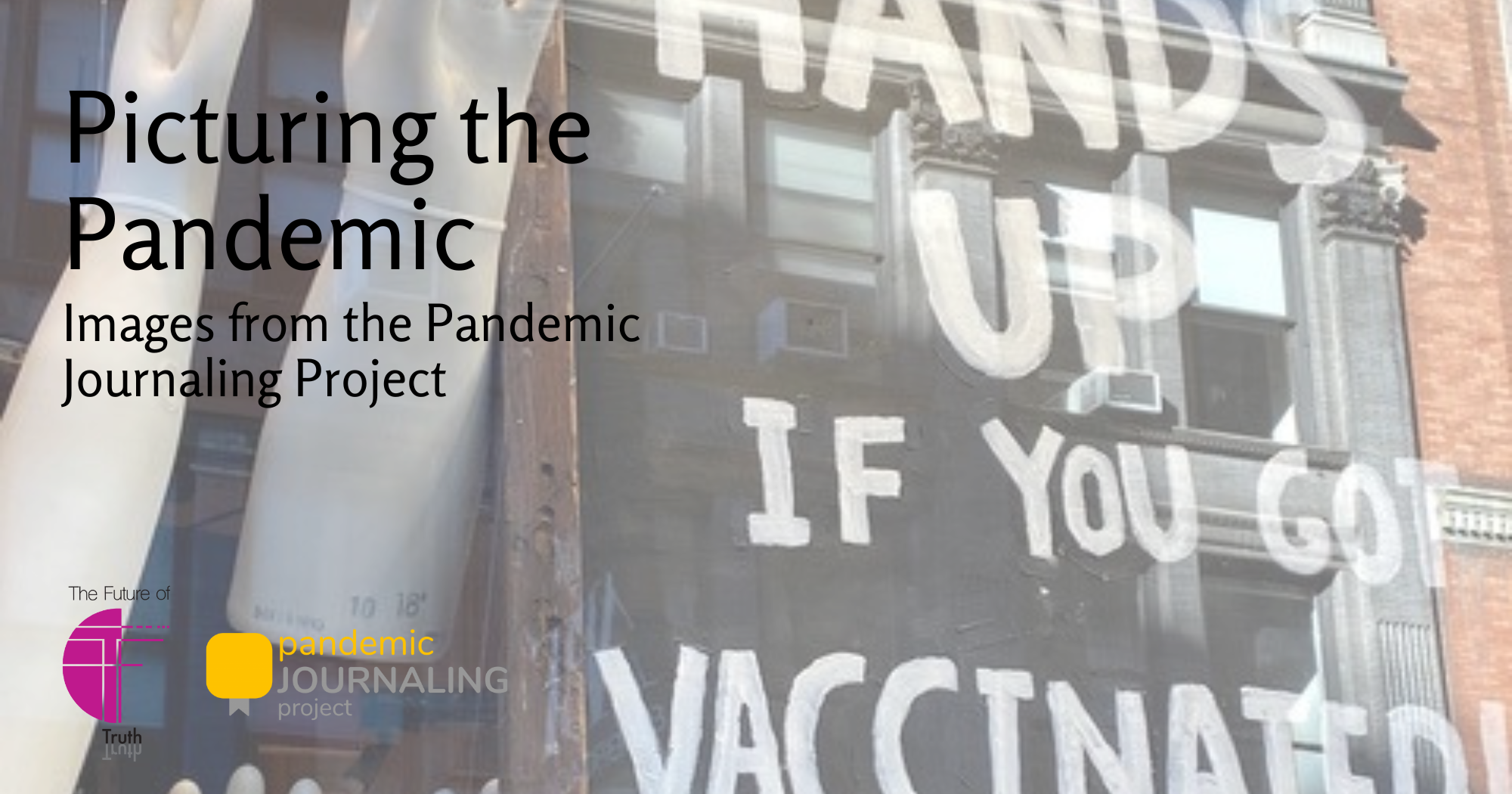 Picturing the Pandemic: Images from the Pandemic Journaling Project
This innovative exhibition—a partnership between the Pandemic Journaling Project (PJP) and Seeing Truth: Art, Science, Museums, and Making Knowledge—will feature images created by people around the globe in telling their pandemic stories. At once devastating, joyful, funny, and tragic, the exhibition asks: What does a pandemic look like? What has COVID-19 helped us, or made us, see? How has it changed our sense of what counts as true—or whose truth counts?
The exhibition opens October 27, 2022, with an opening celebration at 5:00pm at the Hartford Public Library. Speakers include Hartford Mayor Luke Bronin; UConn President Radenka Maric; Jasmin Agosto, education and community outreach manager, Hartford Public Library; Michael Lynch, director of UConn's Humanities Institute; Kathryn Libal, director of UConn's Human Rights Institute; Ty Hughey, executive director of Haddam-Killingworth Youth and Family Services; Melina Das, 10th grader, Wethersfield High School; and UConn faculty and Picturing the Pandemic Co-Curators Alexis Boylan & Sarah Willen. Register here.
The exhibition will also have iterations in Providence, RI; Heidelberg, Germany; and Mexico City. Learn more at the Picturing the Pandemic website.