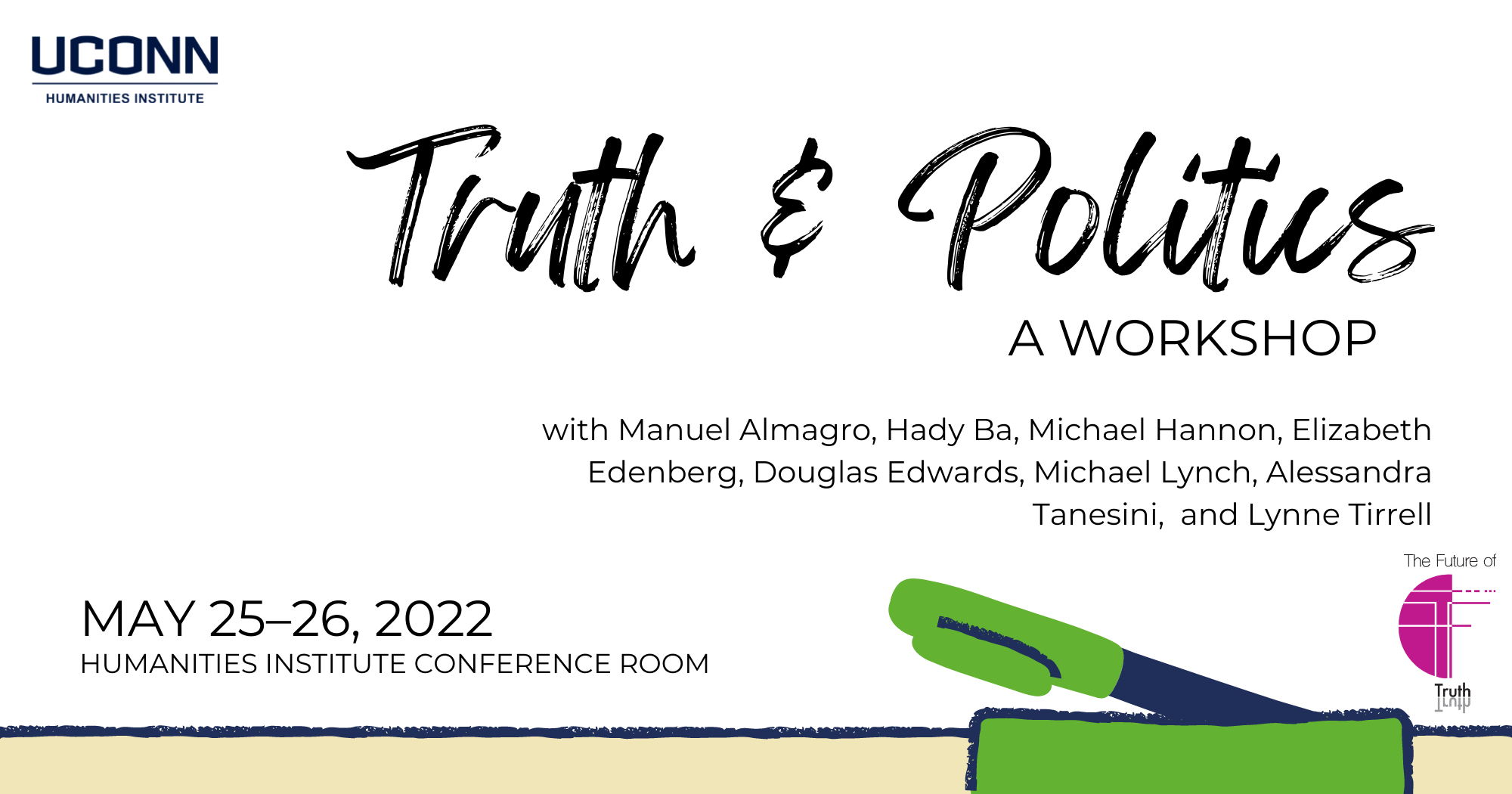 Truth and Politics: A Workshop
May 25, 2022, 4:00–6:00pm and May 26, 2022, 8:00am–6:00pm
Humanities Institute Conference Room
What has truth to do with politics? The Future of Truth project at UConn is hosting a two-day workshop on this question. Papers will consider the nature of political truth, whether democracies have a particular interest in promoting true beliefs in their citizens, and the various alleged threats, technological, political and epistemological, to the value of truth often associated with the idea that we are living in a "post-truth" culture.
Speakers will include Manuel Almagro, Hady Ba, Michael Hannon, Elizabeth Edenberg, Douglas Edwards, Michael Lynch, Alessandra Tanesini, and Lynne Tirrell